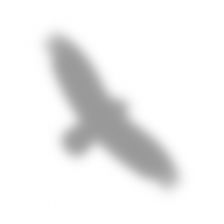 adlerschmidt gmbh
Business
Culture and Creative Industries
Type of Design
Communication and Graphic Design
Corporate Design
Design Management
Design Strategy and Brand Consulting
Typography
Universal Design
Web, Apps, UX and Interface Design
Services and specializations
Brand Identity, Corporate and Information Design
Description
We develop visual communication concepts for companies, products, events and places. Methodical, concise and inclusive - since 1989.
Customers
Bundesregierung (Bundespresseamt)

Auswärtiges Amt

CDU/CSU-Fraktion im Deutschen Bundestag

Deutscher Blinden- und Sehbehindertenverband (DBSV)

Gemeinsamer Bundesausschuss für Gesundheit (G-BA)

Hochschule für Technik und Wirtschaft Berlin

H-Hotels.com, Bad Arolsen

Hunziker Süßwaren AG, Zürich

Internationales Design Zentrum, Berlin

Landesregierung Rheinland-Pfalz

Senat von Berlin

Strube Saatgut, Söllingen

vfa Verband Forschender Arzneimittelhersteller

u.a.
Address
info@adlerschmidt.de
adlerschmidt.de
Contacts
only visible for members
go back