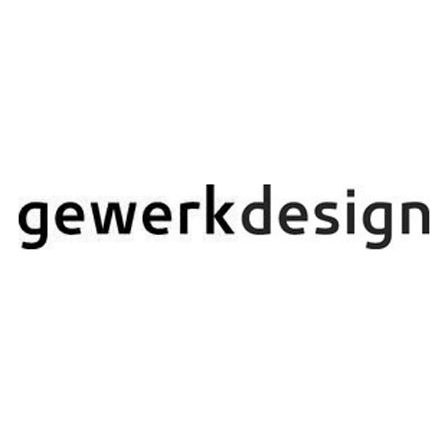 gewerkdesign GmbH + Co. KG
Business
Culture and Creative Industries
Type of Design
Communication and Graphic Design
Corporate Design
Exhibition, Fair and Event Design
Interior Design
Product and Industrial Design
Typography
Services and specializations
gewerkdesign is a design practice from Berlin.
Spaces, media and objects are the areas covered by our interdisciplinary design approach. gewerkdesign creates, develops and implements exhibitions, wayfinding systems, corporate designs, books, products and projects. Contents evolve into forms.
gewerkdesign seeks tailored creative solutions and manages them until final implementation. Content will be visible, perceptible and useful. In providing the best possible creative solutions, the gewerkdesign team aims to contribute to the achievement and success of a project.
Customers
• bcc, Berlin Congress Center

• Berliner Forsten

• Bertelsmann, Gütersloh

• BStU

• Danfoss Universe

• Deutsches Historisches Museum, Berlin

• Deutsches Technikmuseum, Berlin

• DHL

• Focke-Museum, Bremer Landesmuseum

• Gedenkstätte Bautzen

• Gedenkstätte Buchenwald und Mittelbau Dora, Weimar

• Hamburg Museum

• Hertha BSC

• Jüdisches Museum Berlin

• Jüdische Museum Rendsburg

• Kulturstiftung des Bundes, Halle

• Kulturstiftung Dessau-Wörlitz

• Luthergedenkstätten Sachsen-Anhalt

• Museum der Arbeit, Steyr

• Museum für Kommunikation, Bern

• SCC Events

• Schiffahrtsmuseum Unterweser

• Staatliche Schlösser, Burgen und Gärten Sachsen gGmbH, Dresden

• Stadt Hohen Neuendorf

• Stadt Wismar

• Stadt Wolfenbüttel

• Stadthistorisches Museum Leipzig

• Städtische Museen Freiburg

• Stiftung Flucht, Vertreibung, Versöhnung

• Stiftung Preußische Schlösser und Gärten Berlin Brandenburg

• SV Werder Bremen

• Übersee-Museum, Bremen
Address
eingang@gewerk.com
www.gewerk.com

go back