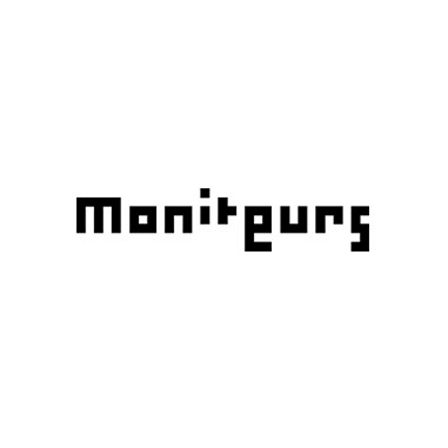 Moniteurs Kommunikationsdesign
Business
Culture and Creative Industries
Type of Design
Communication and Graphic Design
Corporate Design
Design Management
Design Strategy and Brand Consulting
Illustration
Web, Apps, UX and Interface Design
Services and specializations
Wayfinding systems
Brand design
Digitale products
Description
Moniteurs develops communication - our work is based on intensive, continuous dialogue with our project partners. We create identity and orientation.
We develop corporate design concepts, guidance systems, creative presentations and trade fair appearances, print products and other applications. These workspaces are interconnected and the boundaries are fluid. Every corporate design also has spatial aspects, digital media are related to the overall appearance of a company – in all areas, the identity is reflected.
We are an interdisciplinary team. With our focus on corporate design and information design, we want to inform people, hold them, win them for something and believe.
Customers
Ad­lers­hof Pro­jekt GmbH

Ärzte ohne Gren­zen e.V.

Auf­bau Haus

Biotronik SE & Co. KG

BMW AG

Bun­des­amt für Bau­we­sen und Raum­ord­nung

Bund Deut­scher Ar­chi­tek­ten

Bun­des­zen­tra­le für po­li­ti­sche Bil­dung

Charité

Deutsches Museum

Deutsche Gesetzliche Unfallversicherung

Film­ga­le­rie 451

Flug­ha­fen Ber­lin Bran­den­burg GmbH

Flughafen Zürich

Flughafen Stuttgart

Font­Shop AG

Font­Shop In­ter­na­tio­nal

Geso­bau AG

gmp Ar­chi­tek­ten von Ger­kan, Marg und Part­ner

Grün Ber­lin GmbH

Helm­holtz-Zen­trum Ber­lin

ka­da­witt­feld­ar­chi­tek­tur

Kunsthalle Mannheim

Merck KGaA

Phil­har­mo­ni­scher Chor Ber­lin

PPMG Pots­da­mer Platz Ma­nage­ment GmbH

Senat für Jugend, Bildung und Wissenschaft

schlaich ber­ger­mann part­ner GmbH

Tem­pel­hof Pro­jekt GmbH

Trans­me­dia­le

Tri­ad Ber­lin Pro­jekt­ge­sell­schaft mbH

TU Ber­lin, In­sti­tut für Bau­in­ge­nieur­we­sen

WISO S. E. Con­sul­ting GmbH
Address
info@moniteurs.de
www.moniteurs.de

Contacts
only visible for members
go back