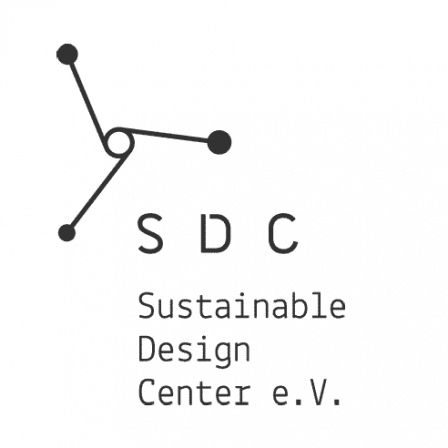 SUSTAINABLE DESIGN CENTER e.V.
Type of Design
Communication and Graphic Design
Design Management
Design Strategy and Brand Consulting
Fashion Design
Packaging Design
Product and Industrial Design
Service Design and User Research
Textile Design
Transportation Design
Typography
Services and specializations
In support of our mission we develop in a joint effort with our members different means of communication like exhibitions, movies and printed information material. We initiate design projects and perform workshops and conferences.
We manage a small library in Berlin open to our members and currently run local chapters in Hamburg and Cologne.
Description
The SUSTAINABLE DESIGN CENTER (SDC) is a non-profit association headquartered in Berlin, Germany that strives to encourage and bolster environmental protection and sustainable development in design. We initiate projects, perform studies and develop education and training for sustainable design and promote sustainability in art and society.
Address
info@sustainable-design-center.de
www.sustainable-design-center.de
Contacts
only visible for members
go back