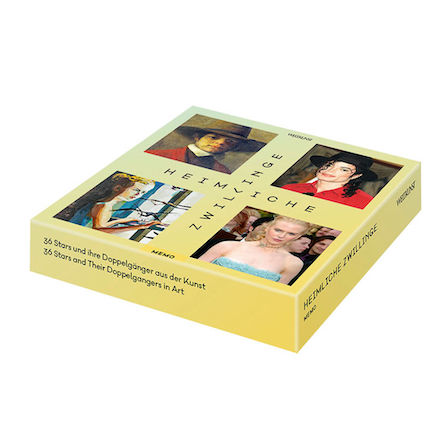 Who looks like whom in the art world? A surprising look at art through the mirror of famous faces, because many celebrities have doppelgängers in art, of which they have no idea. These 36 celebrities have striking similarities to famous paintings or sculptures. The supposed kinship is unmistakable - one could almost think that they had personally sat for the artworks.
You can discover famous actors, musicians and politicians in their previous lives as Renaissance princes, elegant salon ladies or wicked bohemians. Can you find all the couples? Take a journey through the centuries and amuse yourself and your friends with the secret twins you meet along the way.


PLAYING WITH SIMILARITY.

"Secret Twins" is the popular column of WELTKUNST, the art magazine of DIE ZEIT. Here, contemporary celebrities are juxtaposed with their painted counterparts from 3000 years of art, tracked down in part by readers of DIE ZEIT and WELTKUNST. After the success of the Google "Art Selfie" a new occasion to go on a mental discovery tour with the help of this memo and to look for similarities in the museums.

You can order the Secret Twins memo for €16 in the ZEIT SHOP.